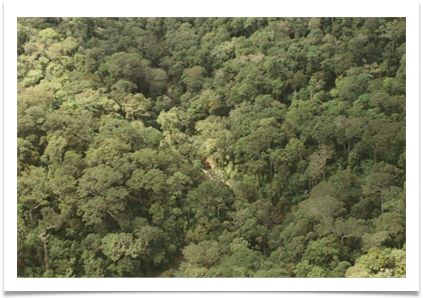 On the trail to Headquarters of the ECLGA (East Central Luzon Guerilla Area) on Mt. Macabot, Rizal, Philippines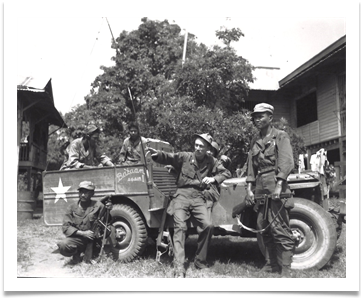 Maj. Claro Camacho, Chief signal officer of ECLGA with Radio Operators Cordero and Acosta and driver, Delfin Domingo with Jeep captured from the Japanese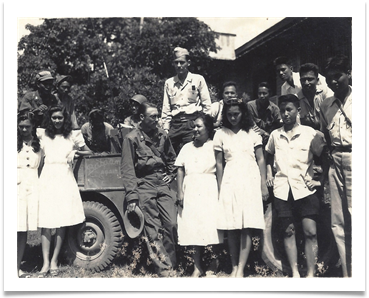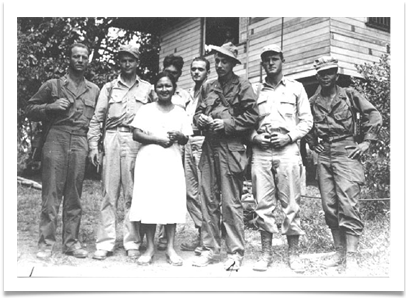 Intelligence Officer Mona Parpana w/Ramsey and Staff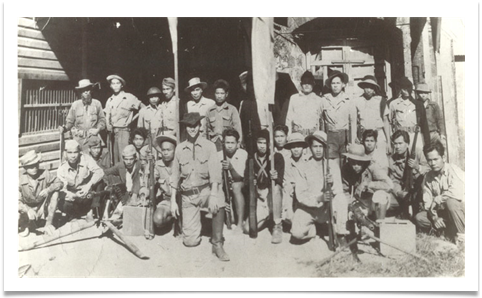 Lt. Ramsey's HQ security with Capt. Jimmy Carrington in command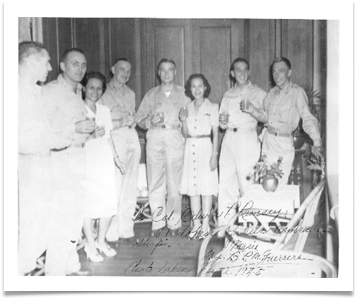 Phil. Army Chief of Staff and Guerilla Maj. Guerrero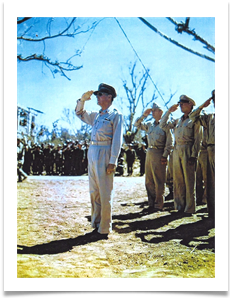 March 7 1945 -- Gen. MacArthur in Corregidor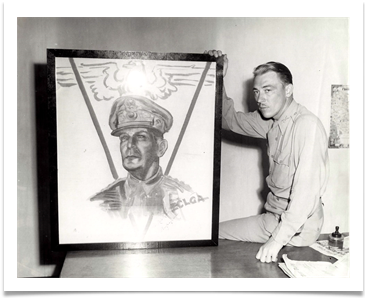 Flag made by Ed's ECLGA depicting Gen. MacArthur, now on permanent display at the OMA Museum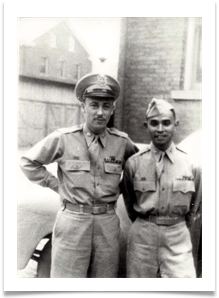 Col. Tony Chanco who gave Ed his memorable cane from his grandfather and has Ed's name engraved in 1948 with Ed at Ft. Riley, KS CT.GS School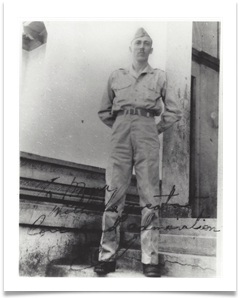 Caption reads: "With great courage and admiration, Ed. Taken in 1945, dedicated to one of his men, perhaps Col. Tony Chanco ("Manny" or "Manuel")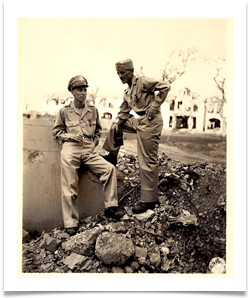 Amidst the rubble of Manila, Ed stands with Major John Boone, one of his commanders. Both received the Distinguished Service Cross from MacArthur on June 13, 1945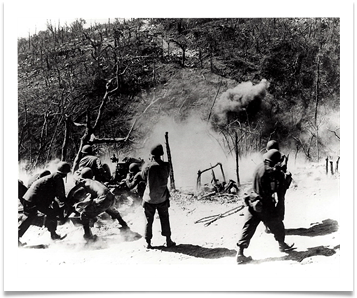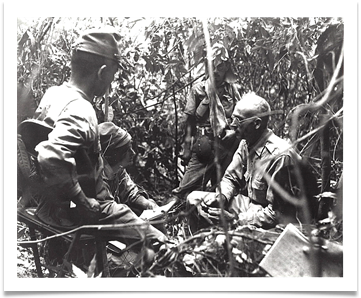 Col. Hugh Straughn is captured in 1943 as the Japanese created a "wanted list" of American Guerilla leaders considered "War Rebels." To the Japanese they were bandits, and when captured were tortured mercilessly and beheaded.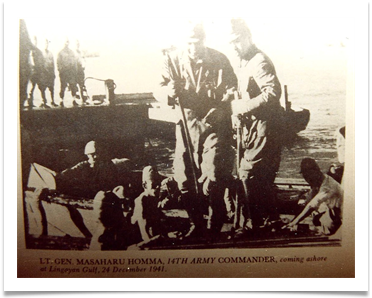 Lt. Gen. Masaharu Homma, 14th Army Commander, coming ashore at Lingayen Gulf, December 24, 1941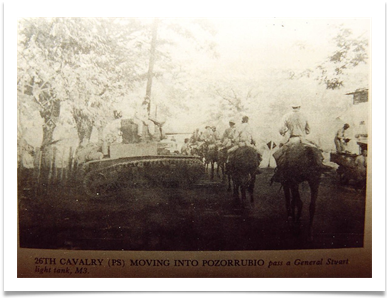 26th Cavalry Philippine Scouts moving into Pozorrubio pass a General Stuart light tank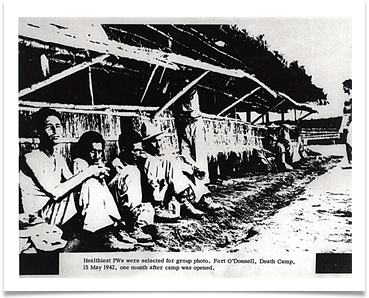 The healthiest Prisoners of War were selected for this group photo. Taken at Fort o'Donnell, Death camp, May 15, 1942 one month after camp was opened.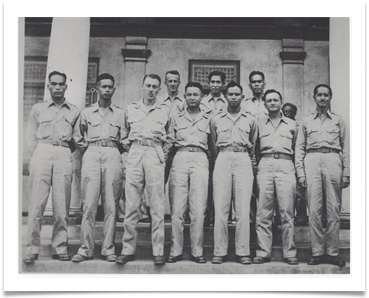 Ed writes: "Most of my Senior Staff. only my G-2 Col. Bonoan, was missing in picture. He was ambushed and killed during our withdrawal from the Headquarters on Mt. Balagbag, a great loss."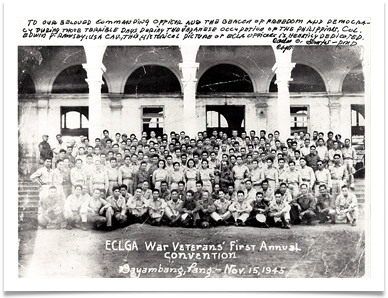 A priceless document dedicated to Ed by the ECLGA War veterans in 1945 at their 1st Annual Convention in Bayambang, Pangasinan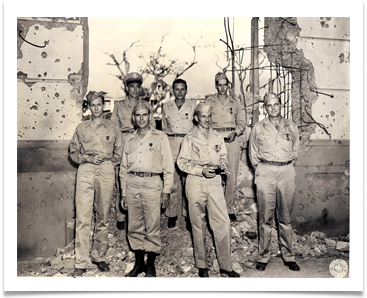 Manila 4/45, Roger Lapaham, Ed, Gyles Merrill, Alvin Faretta, John Boone, Ray Hunt, Bernard Anderson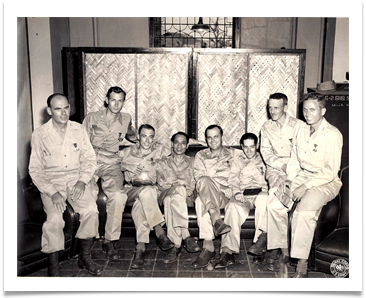 Manila 1945, Ed is 3rd from left, Maj. John Boone is 2nd from right, center is President Manuel Roxas, 1st President of Philippines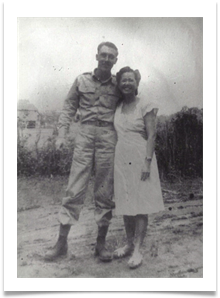 Ed described ECLGA staffer Ramona Snyder as one of the smartest intelligence operatives he'd met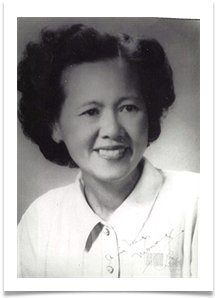 Ramona Snyder, photo ~1945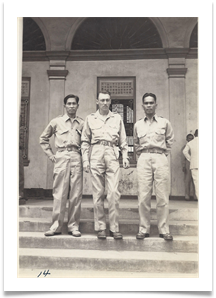 Ed with Fausto Alberto and Alejandro Santos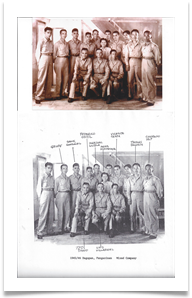 Ed and Gen. Luisisto Villareal and Dr. Vicente Campa who removed Ed's appendix without anesthesia in his jungle HQ