OMA Reunion, June 9-10, 2017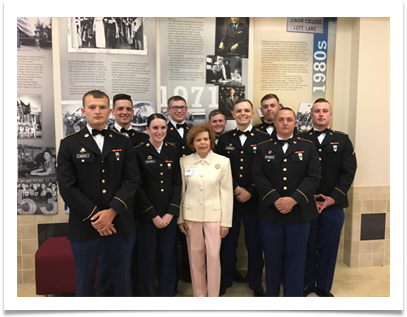 Raqui with the Cadets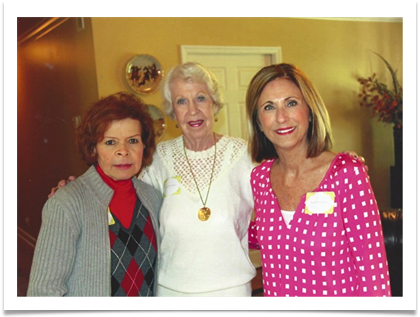 OMA Ladies Luncheon with Margaret Inhofe and Mary Faulkner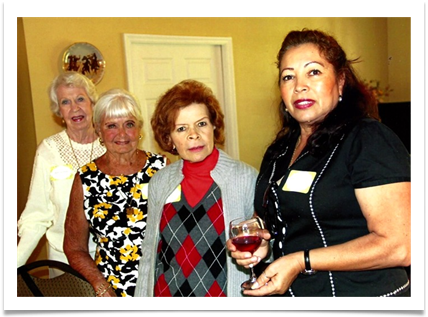 OMA Ladies Luncheon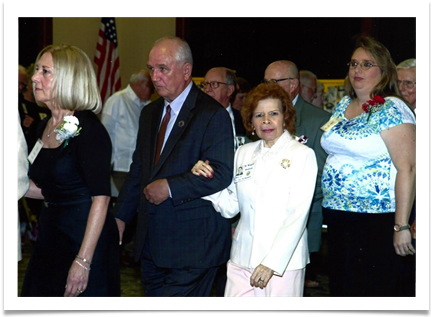 Raqui with Randy Vierling, adjutant of the reunion, in the Grand March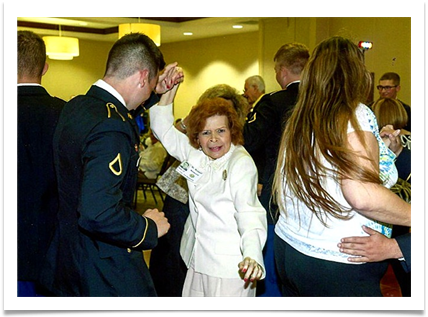 Raqui cutting it up at the Cadets Dinner Dance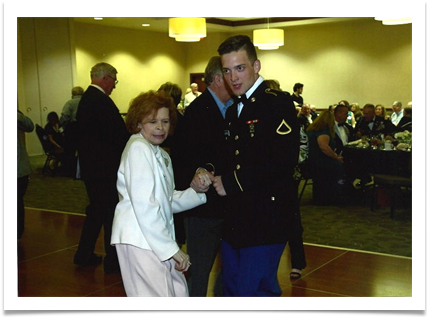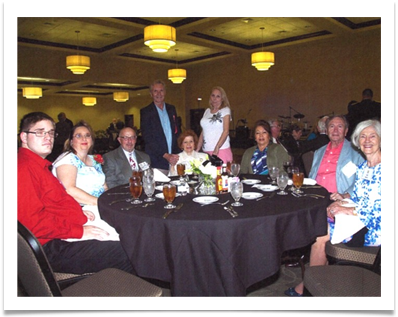 OMA Reunion dinner with friends from OK
(Click on any image below)

Oklahoma Military Academy, Reunions & Events
OMA Reunion, June 2018
During this visit to the OMA, Raqui toured the museum with Abe Boyarsky, viewing recent additions to Ed's display case such as his polo uniform, as well as his Hall of Fame and Outstanding Alumnus photos.
Here are some additional photos of the 2018 OMA Reunion including the "WALL THAT HEALS" honoring the 21 KIA Alumni of the Vietnam War and the bagpipes during the Memorial. Randy Vierling and Raqui are shown at the Banquet and Grand March and Karen Boyarsky, her Dad, 93 year old WW II veteran with Raqui.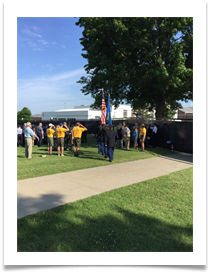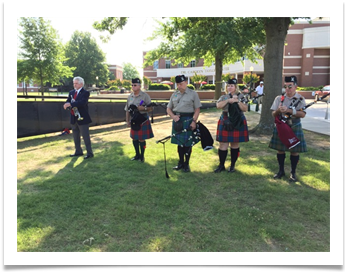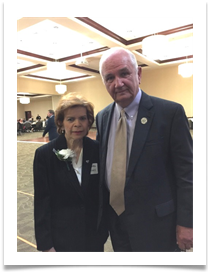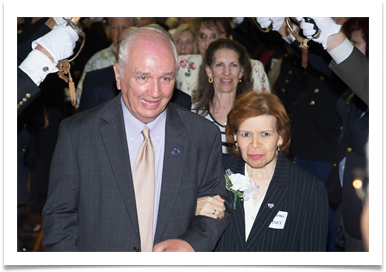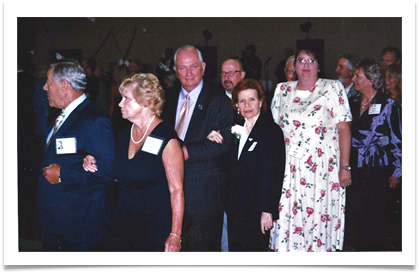 The Grand March helped make the reunion memorable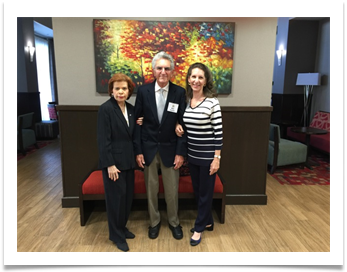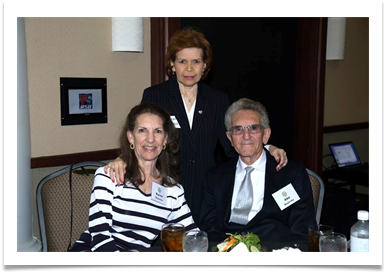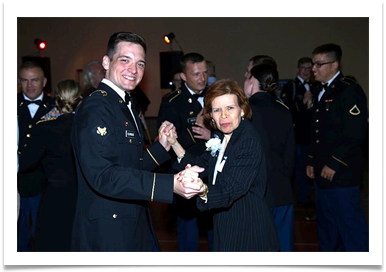 Cadet Josh Eldridge asked Raqui for the first dance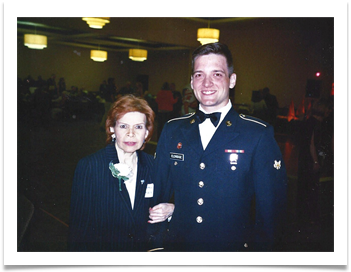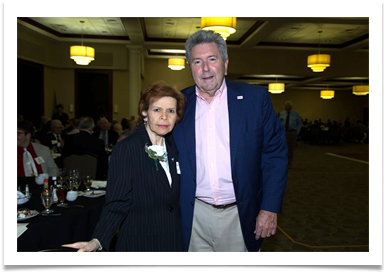 President Larry Rice with Raqui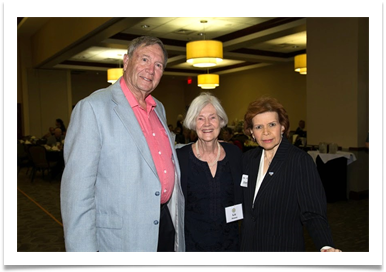 Tom and Liz Hanna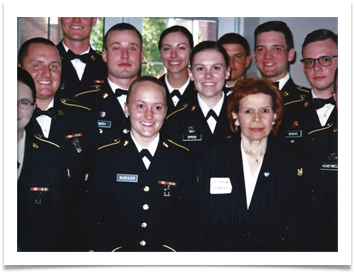 Raqui with several of the OMA Gold Program Cadets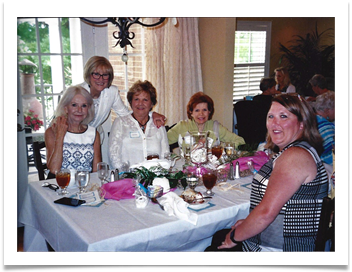 The Ladies Luncheon
OMA Centennial 1919-2019, held June 7-8, 2019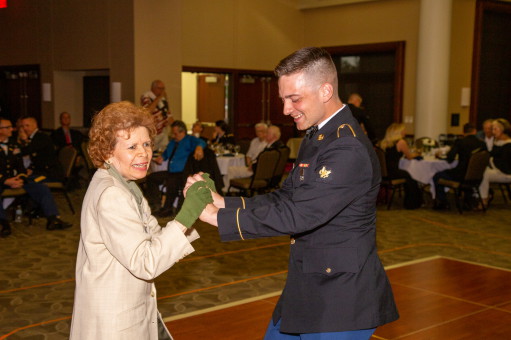 Dancing with Cadet Joshua Eldridge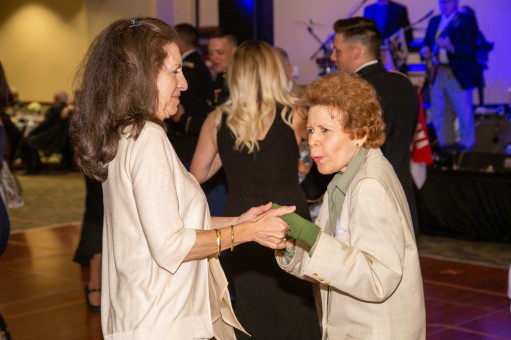 Dancing with Karen Boyarsky
Dinner with MG Mike, Wanda Kuehr, Tom and Liz Hanna, Karen Boyarsky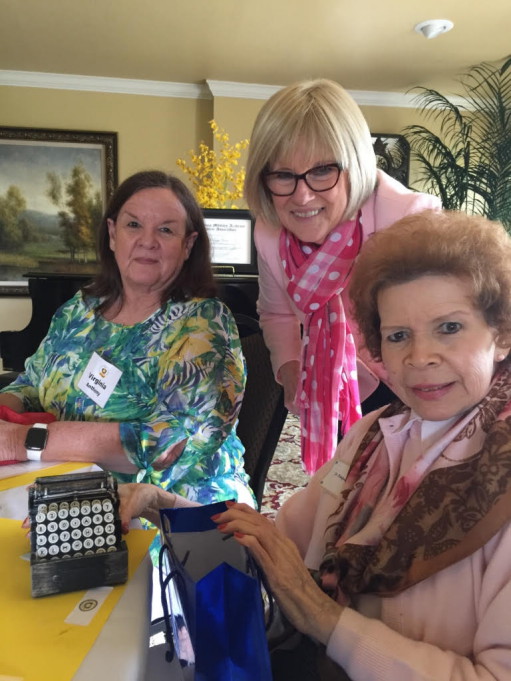 Dr. Peggy Rice and Virginia at the Ladies Luncheon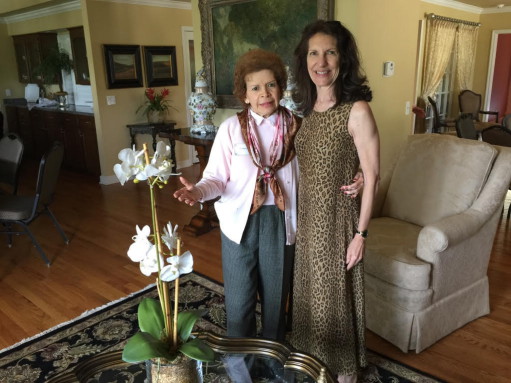 Karen Boyarsky and I at Dr. Peggy Rice's Home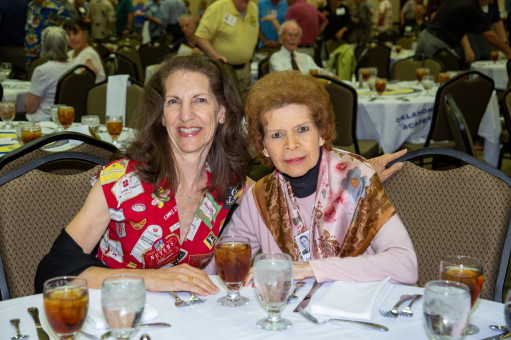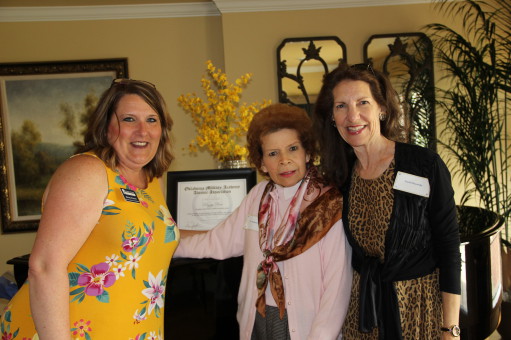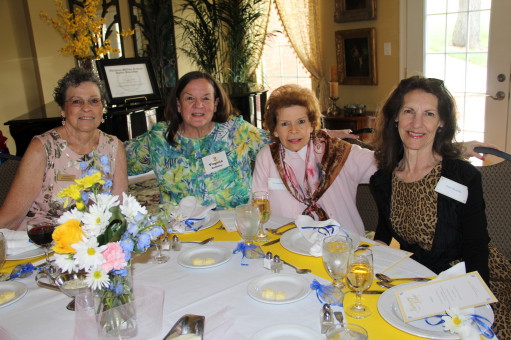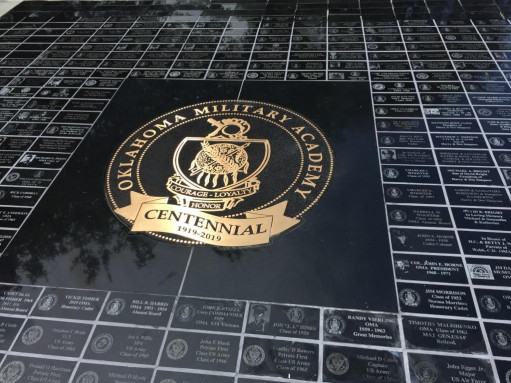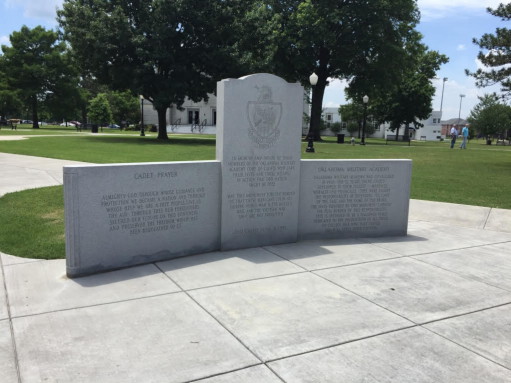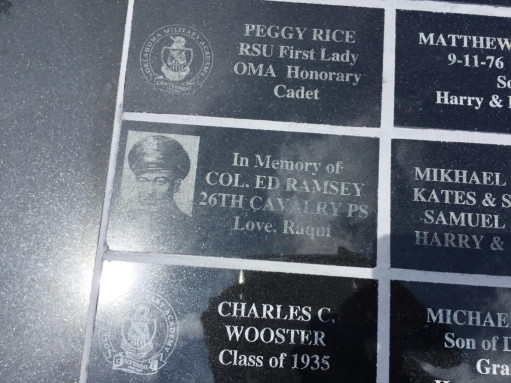 Ed's Brick at the OMA Legacy Plaza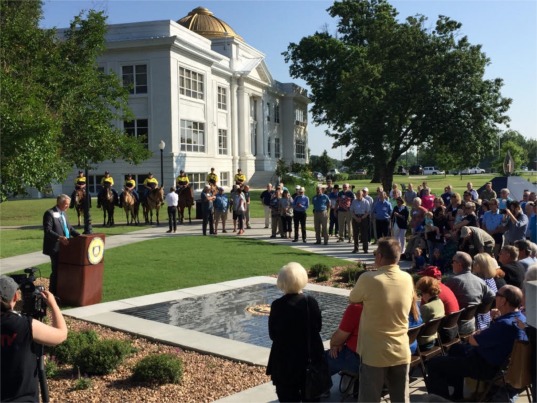 MG Michael Kuehr, OMA Reunion Adjutant officiates the Commemoration Ceremony of the Legacy Plaza on June 8, 2019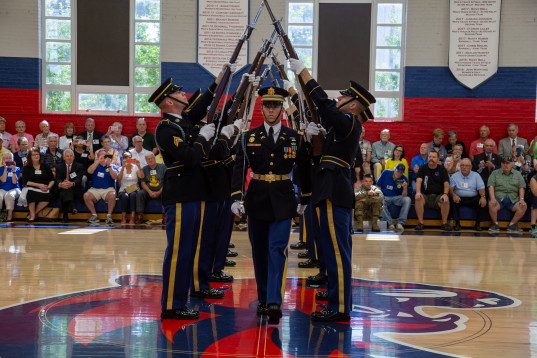 Army Drill Team Demonstration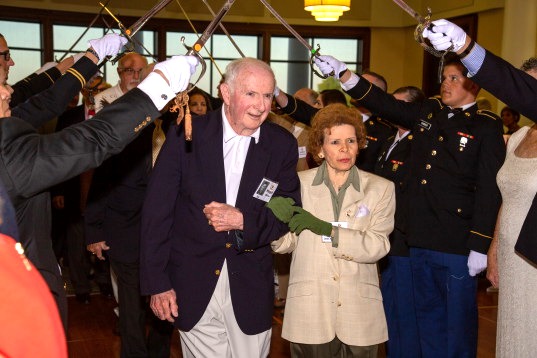 The Grand March with Hugh Miller as Raqui's escort
This year marked the centennial of the founding of the Oklahoma Military Academy, making the annual reunion that much more memorable. Here are some photos taken during Raqui's visit.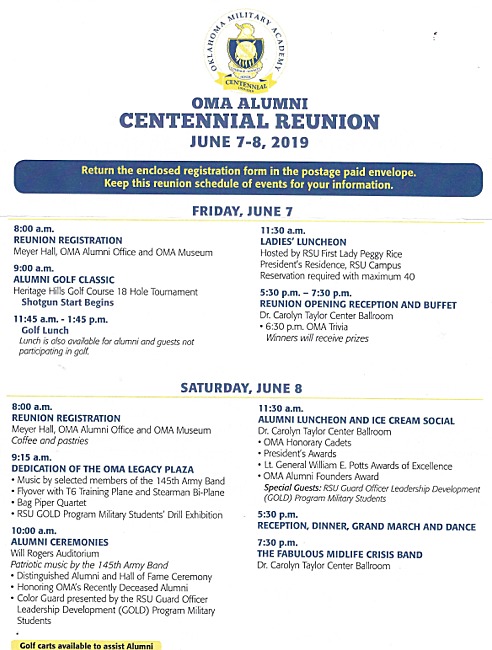 Newly Renovated OMA Museum opened September 23, 2022
Some photos taken by Bill Ramsay of the new exhibits. Please be patient and allow the high resolution images to fully load. Click any of them for an enlarged view.
The Executive Director of the OMA Alumni Association Dr. Danette Boyle explained that the year-long restoration project was undertaken in order to better preserve the legacy of the OMA for new generations. The museum's focus is on the history of the academy between 1919 and 1971.

The project was managed by Dr. Bob Blackburn, prior executive director of the Oklahoma History Center in Oklahoma City.

OMA alumni, family and friends participated in a fundraising campaign to pay for the Museum restoration.