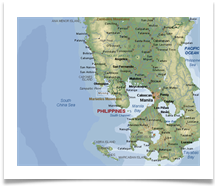 Location of the Battle of Morong – the Last Horse Cavalry Charge in United States History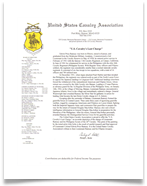 The Last Horse Cavalry Charge in United States History" - letter from Brig. Gen. Philip L. Bolté, USA, Ret.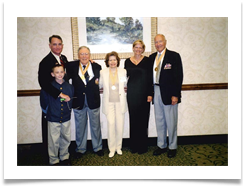 (L to R) Major Bob Seals w son Bobby, Ed, Raqui,Jenny Seals and Gen. Phil Bolte at the Cavalry Banquet.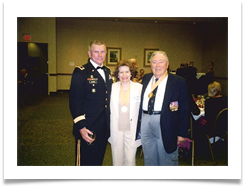 Maj.Gen Bob Durbin, CG of 1st Inf. Div. and Ft. Riley with Raquel and Ed Ramsey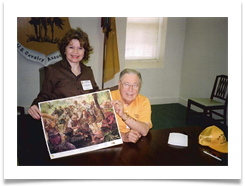 Ed & Raqui holding U.S. Cavalry's Last Charge print, Sept 2007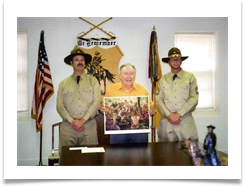 Ed holding print with Cavalry Troopers on each side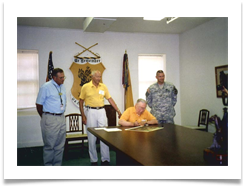 Ft.Riley: Bill McKale-Curator, US Cavalry Museum; Gen. Philip Bolte, Pres US Cavalry Assoc.; Col Richard Piscal, Garrison Cmdr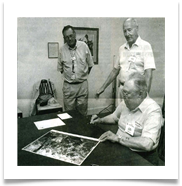 Daily Union Article - Signing Last Charge Prints, Sept 20-23, 2007
"The Last Charge" © Painting/Title by John Solie is used with permission
This painting by renowned artist John Solie, newly commissioned by the United States Army, is a depiction of the Last Cavalry Charge in United States history under the command of Lieutenant Edwin Price Ramsey for which Lt. Ramsey received the "Silver Star" and "Purple Heart".

Col. Ramsey's consult made this newly commissioned work as authentic as possible.

The Last Charge
---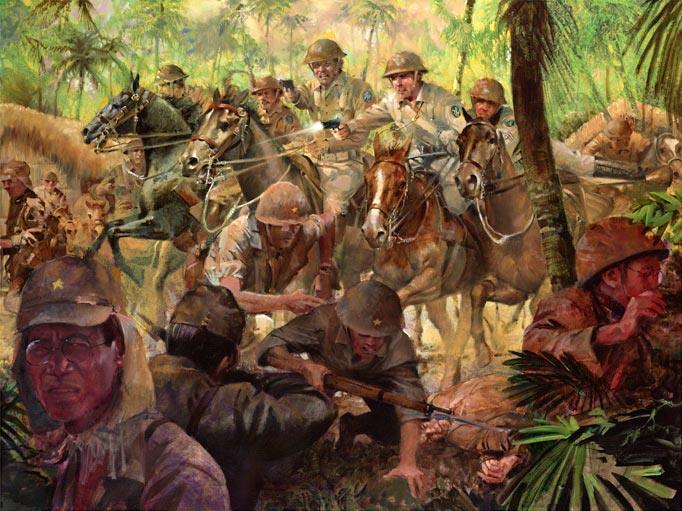 Video: LTC Edwin Ramsey remembers how the last cavalry charge came about.
Courtesy of Victor Verano, PSHS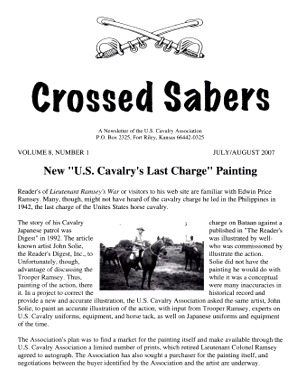 Download: The July/August 2007 issue of Crossed Sabers details The Last Charge and Ed's signing event held on September 20-23, 2007.