Beverly Hills Library, California
| | |
| --- | --- |
| | |
| Exhibit honoring Ed, Beverly Hills Library, 2013 | Exhibit honoring Ed, Beverly Hills Library, 2013 - Closeup |
| | |
| Exhibit honoring Ed, Beverly Hills Library, 2013 - Overall | Exhibit honoring Ed, Beverly Hills Library, 2013 - Plaque |
| | |
| Exhibit honoring Ed, Beverly Hills Library, 2013 - Poem | Raqui Visiting the Exhibit |
| | |
| Raqui and Leon Kwalwasser Visit the Exhibit | Raqui Visiting the Exhibit |
| | |
| L to R: Liz Mudd, Raqui, Mary Mudd | Raqui & Sue Greenblatt |
(Click on any image below)

Other Museums and Exhibits
Ed's book is part of an exhibit of the Bataan Legacy Historical Project by Claudia Gaerlan.
National WWII Museum -- New Orleans, LA
-----Original Message-----
From: Corinne
Sent: Monday, April 14, 2014 10:44 AM
To: Ed Ramsey
Subject: WW2 museum

We r in New Orleans and visiting the Nat'l WW2 museum...thinking of our hero Ed!

---------------------------------------------

Dear Corinne,

You bring back such good memories of our visits of that National WW 2 Museum in New Orleans where Capt. Jimmy Carrington, Head of Ed's Security Detachment Headquarters lived as pictured on Page 96 of Ed's book. You can see his memorabilia there too. Thank you for thinking of Ed and sending me these clippings, from the Museum. I was thrilled to see the separate clipping with Ed's quote which made the opening of the documentary "Bataan" which was filmed in the Philippines when we were still living there.

I am so glad you are enjoying spring break with the kids and continue to enjoy your travels. HAPPY BIRTHDAYS to everyone in your family!

Love and kisses,
Raqui

Philippine Consulate General -- San Francisco, California
This display appeared in Wichita, KS for Historic Week showing the Japanese Surrender with the 2 flags of Gen. Douglas MacArthur and LTC Edwin Ramsey made by Ed's men in 1945.

It also shows a picture of Ed with the first Philippine President, Manuel Roxas and Ed's staff and Ed in Cavalry uniform on his horse, Bryn Awryn.

"Forgotten Heroes" at Army Presidio -- San Francisco, California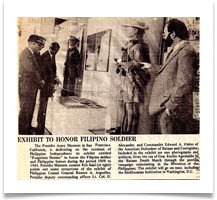 Newspaper announcement of the "Forgotten Heroes" display at the Presidio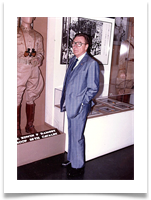 Ed posing next to his likeness
Marines Memorial Club, San Francisco, California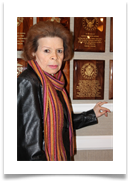 Raqui points out Ed's plaque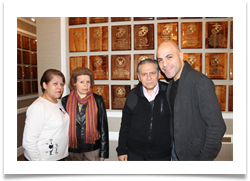 Adriana Ramirez, Raqui, Paul & Daniel in front of Ed's plaque in New Years 2017
Please note: For additional exhibits, be sure to see the Cavalry and Philippine Scouts sections.
Visits to the Army Museum at Fort DeRussy, Hawaii in 2011 & 2012
- with Raqui, curator Allison Ramsey and historian Pierre Moulin near The Last Cavalry Charge
Visiting the Burial Place of General Douglas MacArthur, Norfolk VA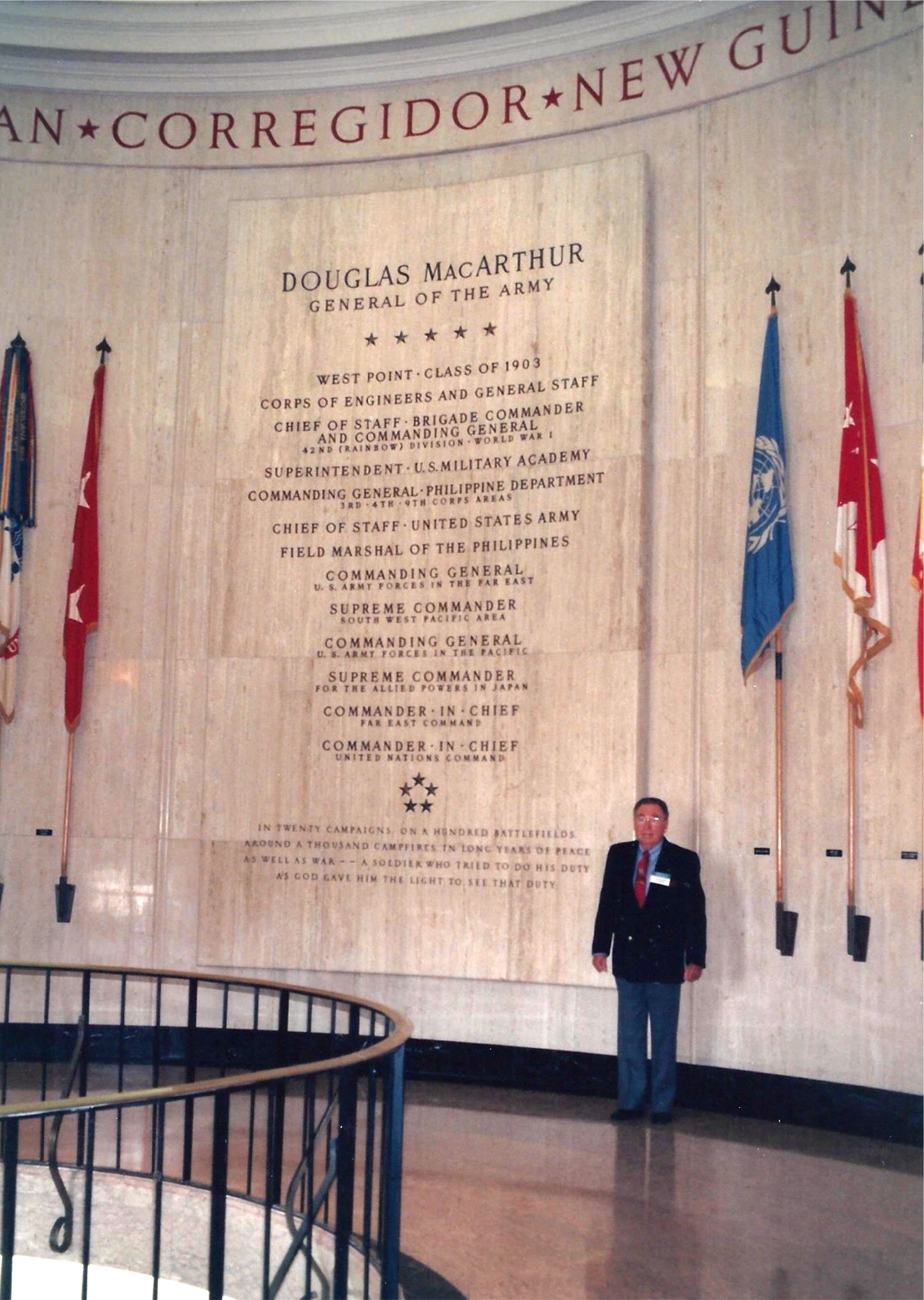 Legion of Valor Exhibit, Veteran's Memorial Museum
Ed & Raqui's Mini Museum, Memorabilia in a Place of Honor in the Ramsey Home
| | |
| --- | --- |
| | |
| | |
| | |
| | Signed photo of Lt. Commander Tom Cutler, USN (RET) |
| | |
| LCDR Tom Cutler, USN (Ret) in left-hand photo, ADM Lee Levenson, USN (Ret) in right-hand photo | Mike Bills receiving his promotion to LTG |